Calling all knowledge seekers
Some of us have an insatiable appetite for knowledge. That's why we created Feeding Curiosity. We wanted a newsletter for people like us, the inherently curious — those who want to know everything about everything.
Please enter valid email.
By clicking Join you are agreeing to Feeding Curiosity's Terms of Use and Privacy Policy.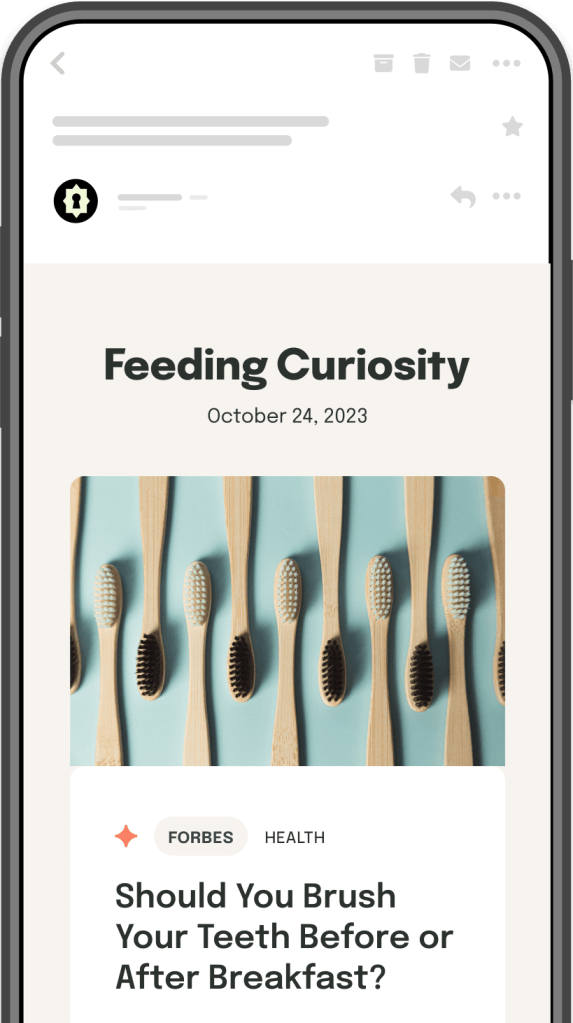 Unlock. Explore. Discover.
What will you learn about when you subscribe to Feeding Curiosity? A better question is — what won't you learn about? Viral kitchen hacks, scientific discoveries, distant universes? Yup. What about lesser-known historical figures, new health trends, and hidden car features? Check, check, and check. How about the most expensive items ever sold at auction? The best ways to get a better night's rest? Our curiosity knows no bounds.
Subscribe Now
Our hope is that Feeding Curiosity becomes a source of endless fascination for you, a place you can visit to satisfy your urge for insights into the world around you.
Please enter valid email.
By clicking Join you are agreeing to Feeding Curiosity's Terms of Use and Privacy Policy.